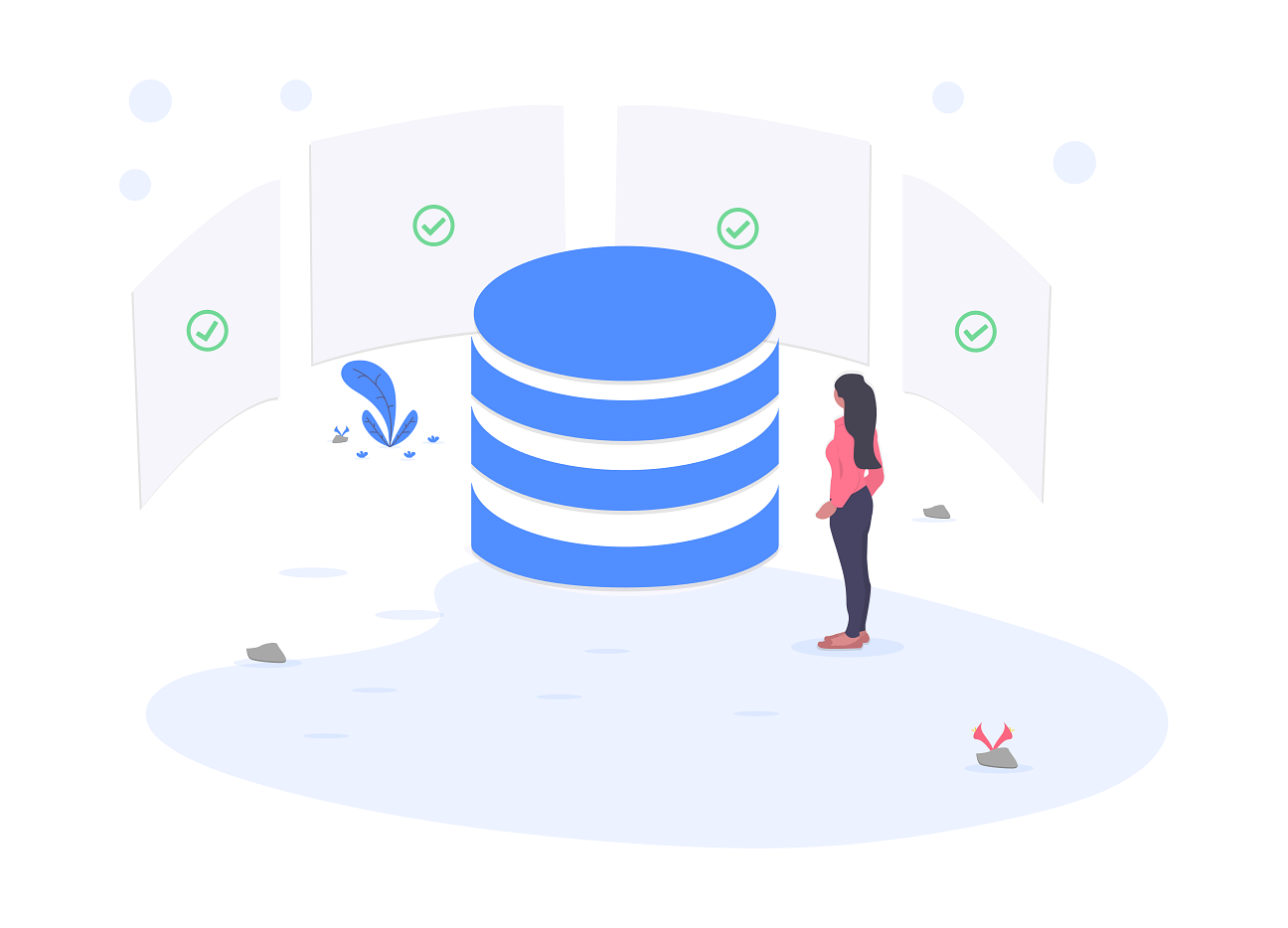 Network Services
Network monitoring so advanced it seems like magic

Install a new network or add workstations or servers to your existing network

RFX can help make sure your company is protected from hackers and intruders

RFX can make sure your employees know how to get the most out of the network
We make it easy
Website Development
Our talented staff has years of experience designing and building fully-custom, professional websites and applications to help improve the web presence and productivity of our clients.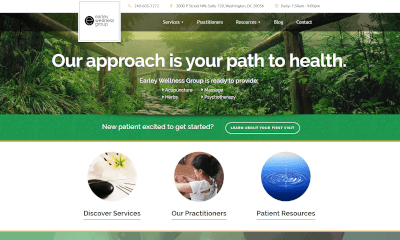 Earley Wellness Group

Earley Wellness Group
Earley Wellness Group is Washington D.C's premier destination for acupuncture and Chinese medicine. Deb Earley has over 10 years of acupuncturist experience and has assembled a team whose skills cover a wide array of specialties. These areas include cancer support, fertility support, and stress related illnesses, as well as pain relief and transformational acupuncture.
What was Earley Wellness Group looking to accomplish?
Deb came to RFX looking to completely rebrand and revamp her website. She had been so successful in the Washington, DC area that she was able to expand her practice, which naturally required expanding her online presence as well. She was interested in bringing the Earley Wellness Group into the modern era, with a website that truly draws visitors in. This includes a website that is responsive in order to work great for those on desktop devices, as well as those on the go using their mobile devices.
What was RFX's solution?
RFX was up to the task, creating a fully responsive website that caters to both current, and potential new patients alike. Through the use of bright, vivid colors and clean, readable fonts, Earley Wellness Group stands out from the competition. We provided a new blog interface, an introduction to a new video about their practice which displays using a "cinema-mode" projected onto the homepage, added a dynamic Practitioners page including bios, comprehensive Contact and Insurance Verification forms, and more. The website launched in late 2015 and the client says, "I really love the website!!!"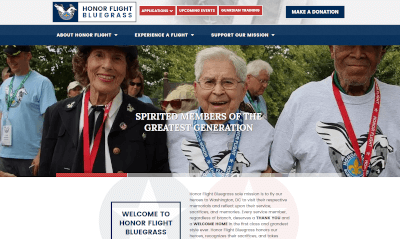 Honor Flight Bluegrass

Honor Flight Bluegrass
Honor Flight Bluegrass is the Kentucky hub for the Honor Flight Network. Honor Flight is a non-profit organization created solely to honor America's veterans for all their sacrifices. They transport our heroes to Washington, D.C. to visit and reflect at their memorials. Top priority is given to the senior veterans – World War II survivors, along with those other veterans who may be terminally ill.
What was Honor Flight Bluegrass looking to accomplish?
Honor Flight Bluegrass wanted a modern and sleek website to not only show off what they did for veterans in Kentucky, but to also provide an easy way for veterans and volunteers to sign up for the program.
What was RFX's solution?
RFX was able to design and build this solution for them. Not only is the website simple and to the point, it works on any device—mobile through desktop. We built out online application forms for veterans and guardians alike so that people could participate in the program as easily as possible. This solution helps them fly more of our heroes out to Washington, D.C.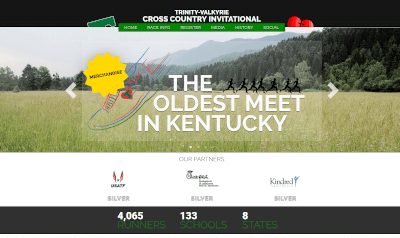 The CC Invite

The CC Invite
The CC Invite, hosted by Louisville's Trinity High School, and Sacred Heart Academy, is home to one of the oldest and largest cross country meets in the state of Kentucky and is quickly gaining national recognition. In the past, this event has drawn over 4,500 runners from six different states, and comprised more than 120 teams. The meet is held at the former 2012 NCAA Cross Country Championship site, E.P. "Tom" Sawyer State Park. In addition to completing the website, RFX is one of the main sponsors for the event and assists with planning things like vendors, staging and general logistics.
What was The CC Invite looking to accomplish?
These two schools are on the cutting edge of education, so it came as no surprise that they need a good looking and functional site that could quickly serve those looking for schedules, race information, registration for runners and teams, driving directions, and historical race data. In addition to quick access to all pertinent information, the organizers of The CC Invite wanted to have videos, news, and media from past events accessible on the website. RFX, as a main sponsor, was happy to rise up to these challenges.
What was RFX's solution?
RFX created a bright, responsive (mobile) design that draws attention to the most pertinent information. In addition to having all the basic race info available at a glance, we added a live countdown to the next race, interactive course maps, and media pages with results! Every year The CC Invite event gets better, and bigger, therefore their website must be able to accommodate these needs. RFX continues to deliver updates to the site with better social media integration and a refined user experience to match modern trends.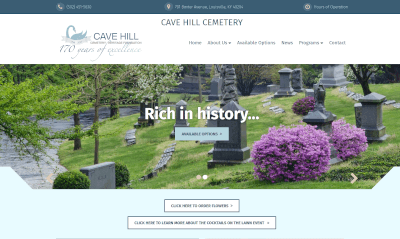 Cave Hill Cemetery

Cave Hill Cemetery
Cave Hill Cemetery was chartered by the General Assembly of Kentucky in February of 1848. Cave Hill is located on a beautiful plot in Louisville and is a Level II accredited arboretum. They offer traditional burial lots, mausoleums and more. In addition to the cemetery, they also operate the Cave Hill Heritage Foundation (website also done by RFX) which is dedicated to the long term preservation of this sacred resting place.
What was Cave Hill Cemetery looking to accomplish?
Cave Hill needed an elegant website that not only discussed the various services they provide and general info, but one that showed the beautiful, well-kept plots that help make it a local treasure. In addition, they needed to give visitors the ability to book tours online, as well make donations to the Foundation and purchase their new book.
What was RFX's solution?
RFX stepped up to the plate to provide a well thought out web experience that not only looks great, but is intuitive to use and navigate. On the front page, there is quick access to the various products and services and general news, as well as a quick cemetery database search available. Digging deeper into the site, you'll find image galleries perfect for showing just how beautiful the location is, as well as a restoration gallery showing the painstaking detail put into the preservation.
Providing easy access to the cemetery map, as well as individual section maps, was a big improvement in this project. We also built a registration area to help manage their tours, special events, and book sales.
The site was received well and we're happy to support such a great local treasure!
See the rest of our work
Trusted Consulting
Microsoft certified partner with many years of experience in all phases of the IT engineering process

Taking your business mobile

Configuring and distributing out-of-the-box applications

vCIO experience in the development of custom solutions to meet all your business goals for productivity and efficiency
We are ready to help